25% off in intensive courses
25% off in library Starts
15% off in New Entrepreneurs
http://www.inicia.org.ar

FREE Entrepreneur Pack for one year
https://www.mesi.com.ar/emprendedor.html

1 year free of Web hosting
For Members of the Teamworks community. Applies to Plan 0, Plan 1 and Unlimited Plan free for one year (Only for new customers).

20% OFF
In the registration to matches organized by FC BAFA.

10% OFF (dried fruits, snackable, healthy and rich)
On all the products in the order + bonus shipment to the office + wholesale prices. www.loopmarket.com.ar

10% OFF
In all means of payment for delivery orders (without charge) and Take Away (only the products in promotion and the dish of the day are excluded).
www.pinktomato.com.ar

10% OFF at Street Food Catering & Frozen Food
For your social event / business breakfast / corporate event and all our frozen products for your home (empanadas, pizzas, burgers, chipá) Ask ezequiel@tourgem.net or Facebook / Instagram @tourgem informing that they come from Teamworks.

40% OFF
In online accounting plans for annual payment, it includes demonstration and special online training.
www.colppy.com

GRUPO AMUCHASTEGUI S.A. 20% OFF in the Insurance of your Home and 15% OFF in the Insurance of your Auto / Moto. Check for other promotions. The Benefit includes the Teamers as their direct relatives
www.grupoamuchastegui.com

15% OFF in all class packages
www.rockcycle.com.ar

20% OFF paying in cash
Does not include combos or promos.
Branches: BA Microcentro, BA Courts, BA Vicente López.
http://www.ba-green.com.ar/

10% OFF
In the purchase of products in the Microcentro store.
http://www.dogghouse.com.ar/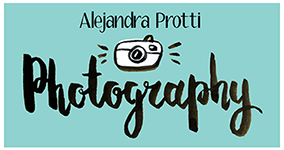 20% OFF in photography services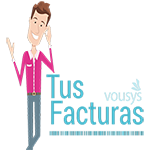 Free lifetime membership in an "entrepreneur" plan
Enter the promotional code of our coworking (allows you to issue up to 15 vouchers per month). A comprehensive management platform to generate AFIP Electronic Invoices easily and quickly.
https://www.tusfacturas.com.ar/

First Test Class without Charge
10% Off on any pass for the following classes: aikido, kung fu, tai chi, bujinkan, physical training and yoga.
https://www.betsubaradojo.com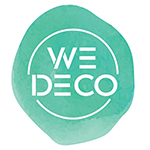 20% Off on all products paying in cash and 15% on www.wedeco.com.ar
Enter the promotional code of our coworking.
http://www.wedeco.com.ar/

20% Off en todos los productos abonando en efectivo
https://www.troupe.com.ar/