De 15 hs a 19 hs en 2×1 en cafés. Espresso, cortado, latte, cappucino.

Special price $ 1,600 per month for automatic debit
(Exclusive Sport Club Le Parc)
100% bonus tuition. 12 installments without interest.

5% Off in Digital House courses, in addition to the current promotion.
The discount is applied at the point of sale, presenting the Teamworks Coworking card valid to date.
Know your courses

10% OFF in the entire letter.
15% OFF in alcoholic drinks.
Not combinable with other current promotions.
See more at Trippin Cafe

GRUPO AMUCHASTEGUI S.A. 20% OFF in the Insurance of your Home and 15% OFF in the Insurance of your Auto / Moto. Check for other promotions. The Benefit includes the Teamers as their direct relatives
www.grupoamuchastegui.com

Free lifetime membership in an "entrepreneur" plan
Enter the promotional code of our coworking (allows you to issue up to 15 vouchers per month). A comprehensive management platform to generate AFIP Electronic Invoices easily and quickly.
https://www.tusfacturas.com.ar/

25% off in intensive courses
25% off in library Starts
15% off in New Entrepreneurs
http://www.inicia.org.ar

FREE Entrepreneur Pack for one year
https://www.mesi.com.ar/emprendedor.html

1 year free of Web hosting
For Members of the Teamworks community. Applies to Plan 0, Plan 1 and Unlimited Plan free for one year (Only for new customers).

20% OFF
In the registration to matches organized by FC BAFA.

10% OFF (dried fruits, snackable, healthy and rich)
On all the products in the order + bonus shipment to the office + wholesale prices. www.loopmarket.com.ar

10% OFF
In all means of payment for delivery orders (without charge) and Take Away (only the products in promotion and the dish of the day are excluded).
www.pinktomato.com.ar

10% OFF at Street Food Catering & Frozen Food
For your social event / business breakfast / corporate event and all our frozen products for your home (empanadas, pizzas, burgers, chipá) Ask ezequiel@tourgem.net or Facebook / Instagram @tourgem informing that they come from Teamworks.

40% OFF
In online accounting plans for annual payment, it includes demonstration and special online training.
www.colppy.com

20% OFF paying in cash
Does not include combos or promos.
Branches: BA Microcentro, BA Courts, BA Vicente López.
http://www.ba-green.com.ar/

10% OFF
In the purchase of products in the Microcentro store.
http://www.dogghouse.com.ar/

First Test Class without Charge
10% Off on any pass for the following classes: aikido, kung fu, tai chi, bujinkan, physical training and yoga.
https://www.betsubaradojo.com

10% OFF In MENTORING PROGRAM for entrepreneurs.
20% OFF in personal or business coaching sessions.
Learn more at www.lideravida.com

25% OFF in portraits, books and corporate events with delivery of retouched photos 48 hours after the end of the shot.
Learn more about Daniel Lipszyc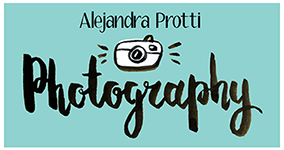 20% OFF in photography services