Current panorama and projections of the Argentine economy
27 June, 2019 @ 6:30 pm
8:00 pm
Free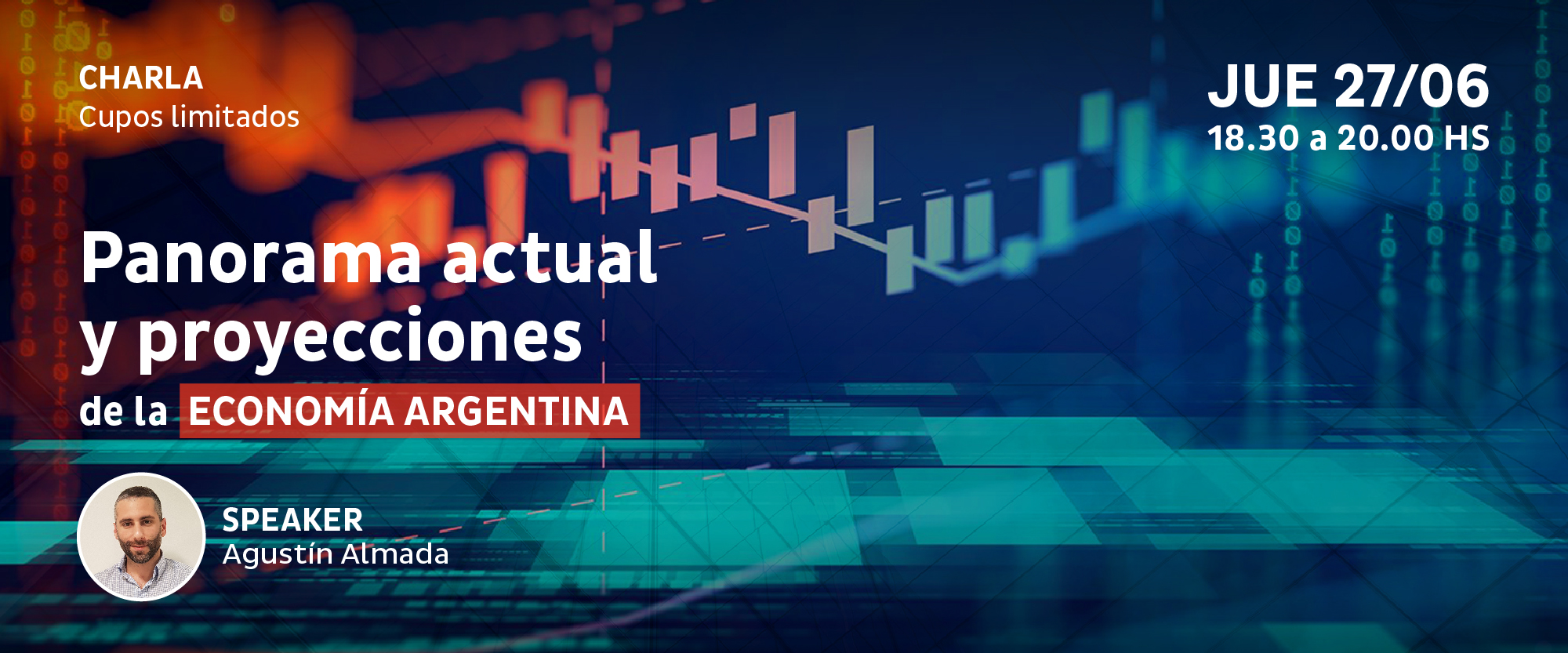 Learn about the prospects of the Argentine economy and analyze the evolution of macroeconomic variables.
Agenda
. How do we get to the current crisis?
. What can we expect from the Argentine economy in the coming months of elections?
. What perspectives are open as of December 10, 2019?
Attendees will have access to a complete report on the evolution of macroeconomic variables and the main indicators of the level of consumption, investment, and exports of goods and services (sales abroad).
Speaker
Agustín Almada
Bachelor in Economics, with an extensive and rich career as a sector analyst and consultant to companies, chambers and government entities. Founding partner of Data Driven Argentina.
Limited places – Free invitation
Confirm your attendance at hola@teamworks.rocks