Talk: Digital Video Marketing
21 August, 2019 @ 6:30 pm
8:00 pm
Free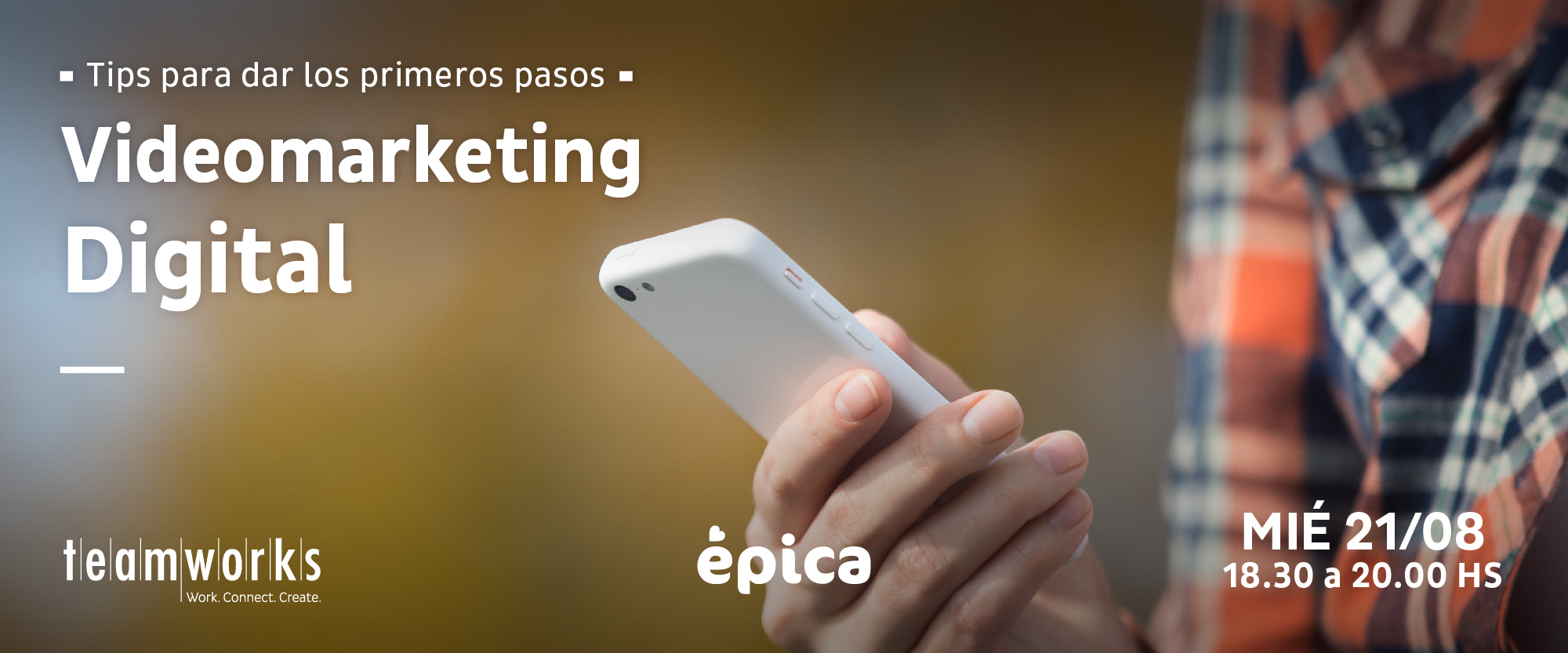 Come and learn about the benefits of video marketing to achieve greater reach!
Agenda
Brands can no longer afford to trust their communication to written content or images: they risk being left behind by those who know how to incorporate video content, which has the power to generate empathy and connect people. In this talk, we will learn about the benefits of video marketing to achieve a higher level of participation, commitment and consideration of our audience, and tips to take the first steps towards revolutionizing our communication strategy using video.
Speaker
Epica – Video Agency
Epic is a video agency, which has evolved with the new content creation paradigm because it believes that the future is video. They help their clients achieve their goals and enhance their results with video strategies designed for today's world.
They work with the objectives of each area and use concrete and measurable video strategies to achieve them. They make strategy, creativity, production, dissemination of content and innovate by integrating technologies, such as virtual reality and 360 video, which follow the latest market trends.
Limited places – Exclusive invitation without charge
Confirm your attendance at hello@teamworks.rocks