Lecture: The Money Code
21March @ 6:30 pm
8:00 pm
Free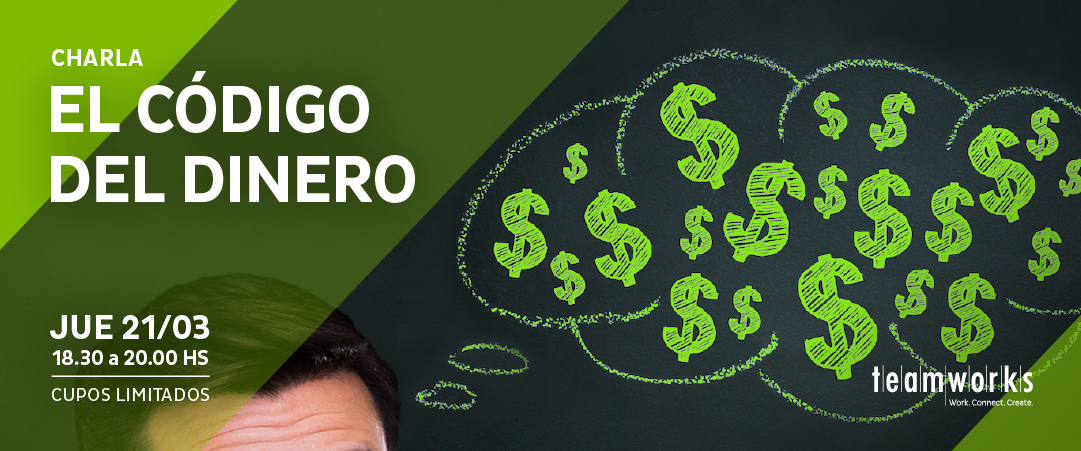 Come and analyze what value you assign to money and its impact on your life!
Agenda
Valuing money How important is money really?
Wheel of life tool.
Review of the Financial Prosperity Cycle.
Impact of beliefs in your life.
Relationship between beliefs, actions and results.
Find out what your money pattern is.
Money is a good is it true or false?
Beliefs & Money: Identify limiting beliefs to modify them.
Do you have a prosperous mind or a poor mind?
Speaker
Esteban Coluccio.
Limited capacity – Invitation without charge
Confirm assistance to: hola@teamworks.rocks