Personal Branding
24 April, 2019 @ 6:30 pm
8:00 pm
Free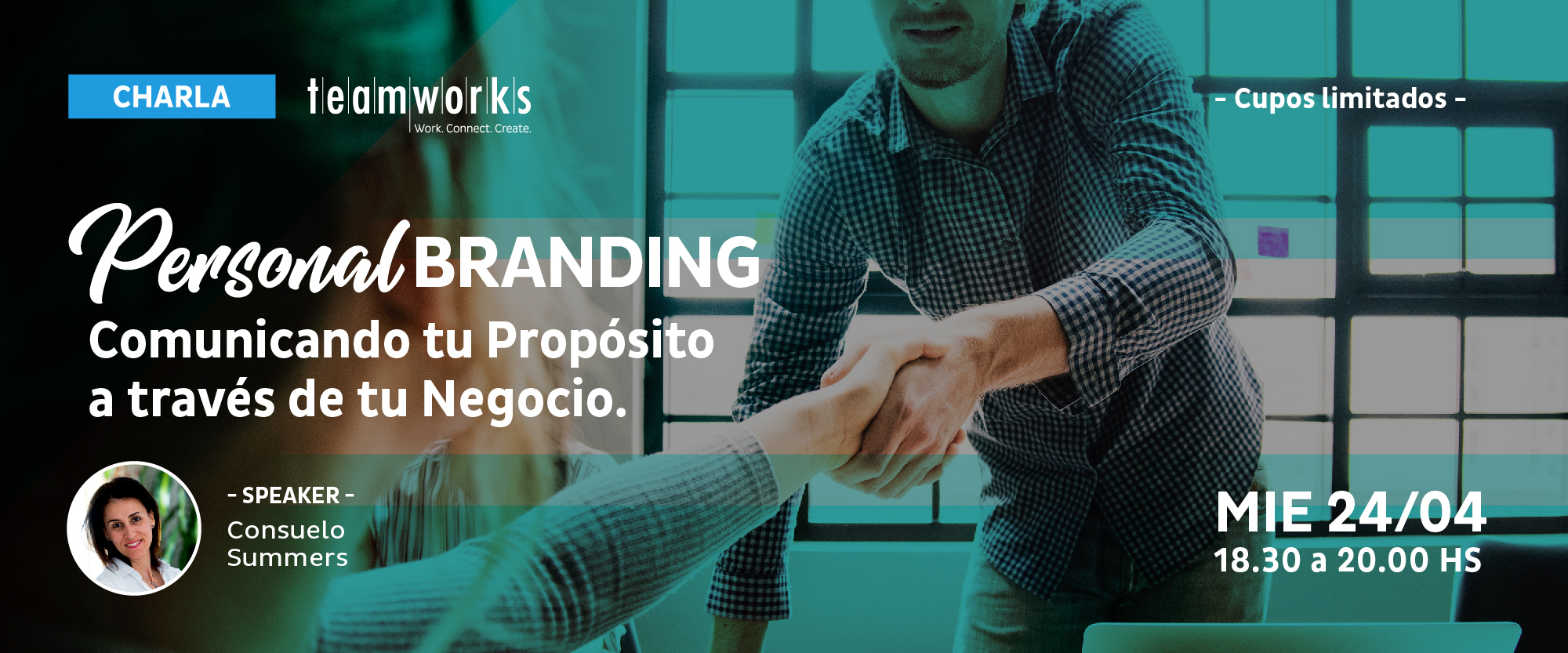 Come and learn to communicate your Purpose through your Business!
Agenda
With a focus on Personal Branding, we will delve into concepts for connecting the talents, passions and values ​​that each one has, connecting them with jobs that make people happy, promoting their development and evolution and, at the same time, generating their own livelihood.
Speaker
Consuelo Summers:
It has been dedicated to human capital for more than 19 years. He has extensive experience in career planning and people development. She is passionate in guiding people to connect their talents, passions and values ​​with jobs that make them happy, promote their development and evolution, driving them towards better versions of themselves, both within organizations and individually. In July 2013, he founded Your True Potential - a boutique consultancy that provides Human Capital services with a strong ontological focus. He currently serves as Coach, Trainer & Speaker in this consultancy and offers Executive Coaching Programs, Workshops and Inspirational Talks in various fields, among other services.
Consuelo received a Bilingual Bachelor's Degree in 1987 from Northlands College. He studied Hotel Management at CIHS. He has participated in a wide variety of training in the field of Business and Human Resources: Business Management (UCA); Human Resources Administration (UB); Human Performance (UCA); Selection of Personnel and Human Motivation, among others. He has a Certification as an Ontological Coach endorsed by the ICF (International Coach Federation), a Certification as Licensed Practitioner of the Neuro-Linguistic Program (NLP) Society by Richard Bandler, a Change Management Qualification Program Certification of the Human Change Management Institute. Soon he will certify in Points of You Games and Methodology, the Coaching games he uses in the workshops and programs he offers.
Consuelo is an associate member of the United States International Coach Federation (ICF); Active member of the Argentine Association of Business Managers (ACDE); and Founding Member and Member of the Board of the Association of Entrepreneurs of Argentina (ASEA).
It is proactive, committed, results oriented and is characterized by generating win-win situations for companies and individuals.
Limited places - Free invitation
Confirm your attendance at hola@teamworks.rocks