Talk: Create an irresistible content plan for your brand
31 July, 2019 @ 6:30 pm
8:00 pm
Free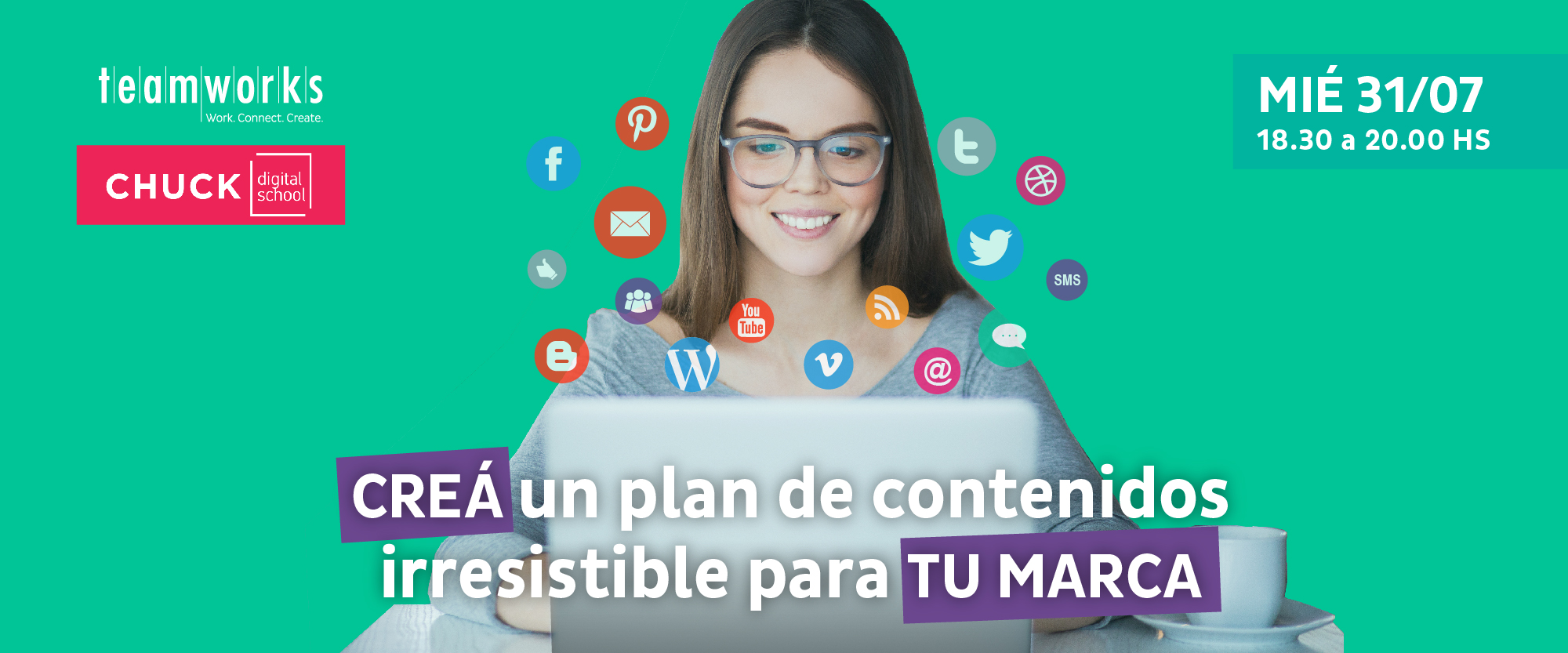 I learned all about content creation and methodologies!
Agenda
In this open class we will work in a group way on the creation of a content plan for your brand. The idea is that each participant can take from this experience a method of creation and organization that can be replicated for other brands.
Speaker
Roberto Barry of Chuck Digital School
We are a School of Digital Marketing & Design. We give face-to-face and online courses. More than 2,500 students lived the experience of studying with us. Our teachers are leading industry leaders. We are passionate about what we do and that is why we decided to teach it in a practical way, to help entrepreneurs, professionals and students live off what they like.
Limited places – Exclusive invitation without charge
Confirm your attendance at hola@teamworks.rocks