Workshop: Creative Mode
17 July, 2019 @ 6:30 pm
9:00 pm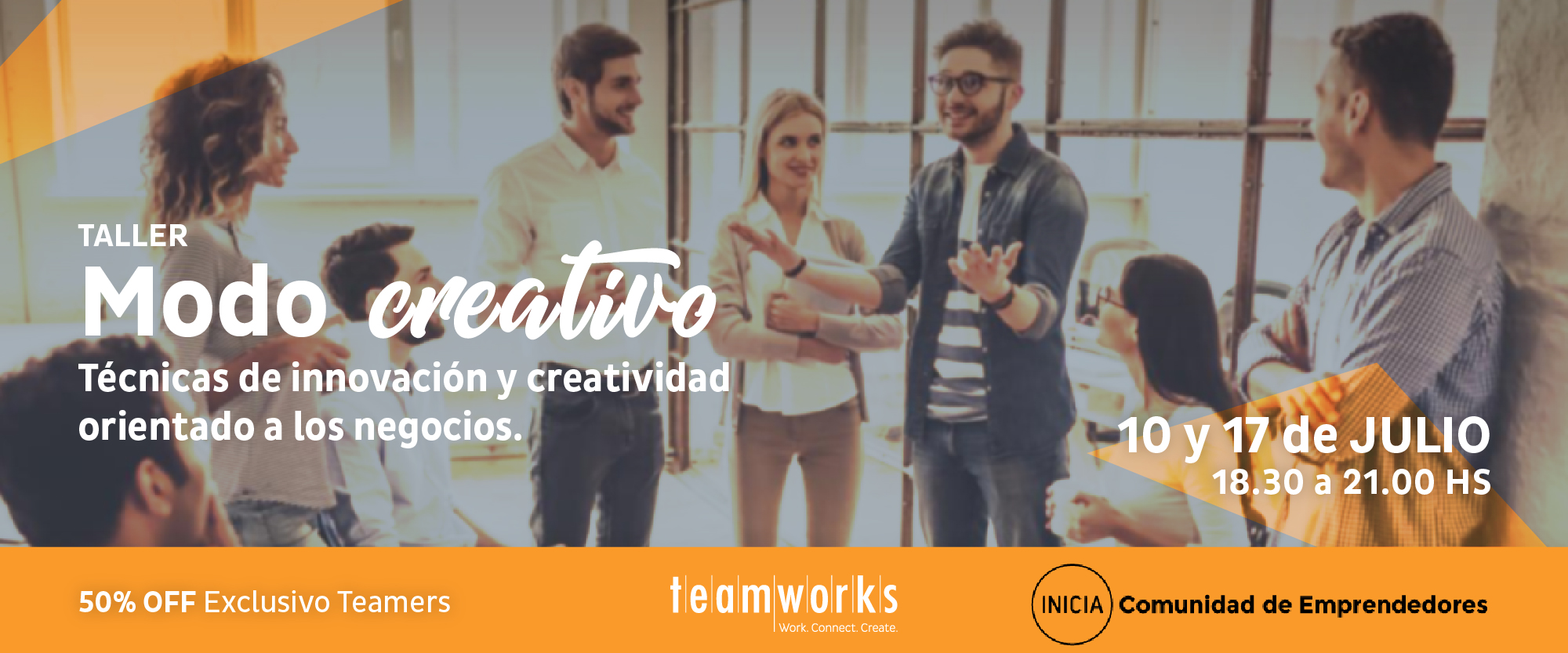 The workshop invites us to live the experience of being in # CREATIVE MODE. It shows us that we can all generate innovative ideas by learning and applying various tools and methodologies, managing to solve situations and problems differently in the business world. Aimed at all those entrepreneurs who want to acquire creative skills to apply in their business and to be able to solve different problems in an innovative way. Methodology: Workshop for understanding techniques and their application to real situations, practice of concepts through exercises in team dynamically and application of learning to a project.
Agenda
. Innovation and creativity techniques
. Train the mind
. Generate quantity and diversity of ideas
. Problem Reformulation
. Observation: apply a new approach to the conflict
. How to remove the creative block
. Inspiration and Insight
. Ideation: from divergence to convergence of ideas
. Selection of innovative ideas to turn them into successful projects.
Speaker
INICIA
Limited places – 50% Off Teamers Exclusive
/ Register >