A different coworking,
a real community.
Come the day and time you want,
we are open 24/7
Located in the most exclusive area
of Buenos Aires
Have your free trial day
and experience Teamworks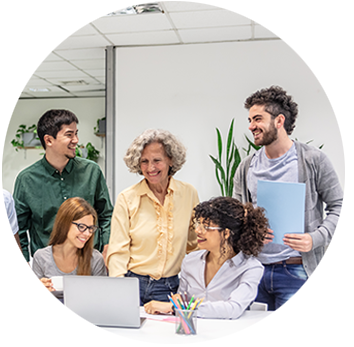 Coworking is a new way of working that is raging all over the world and it is here to stay.

The idea is simple: you come with your computer, you occupy the seat you want and work without worrying about paying expenses, services, commissions or any other boredom that involves renting an office.
Everything is designed so that you can focus on your work 100% and better your productivity, but also to connect with others either working or participating in our events.
Benefits of our Coworking
Unlimited use of space (24/7).
Participation in all events of the Teamworks agenda (talks, courses, after office).
High speed WiFi Internet access.
Coffee and other infusions, water dispenser, fruit basket, cookies, refrigerator, microwave and other utensils.
Access to the floor by fingerprint and the building with magnetic card.
Hours per month to use the meeting room and preferential price in case of specifying overtime.
Use Teamworks' Address as your business address
Reception of correspondence.
FULL MEMBERSHIP
Unlimited access 24 hours. 7 days a week.
4 hours per month for the meeting room and preferential price for overtime.
Locker for personal use.
ARS 4.000 + IVA per month per person
ONE TIME MEMBERSHIP
Use of space 1 day per week.
ARS 2.300 + IVA per month per person
PART TIME MEMBERSHIP
Use of space 3 days per week.
2 hours a month for the meeting room.
You can request extra hours
ARS 3.200 + IVA per month per person
VIRTUAL MEMBERSHIP
Just start and just need a commercial address?
ARS 1.600 + IVA per month per person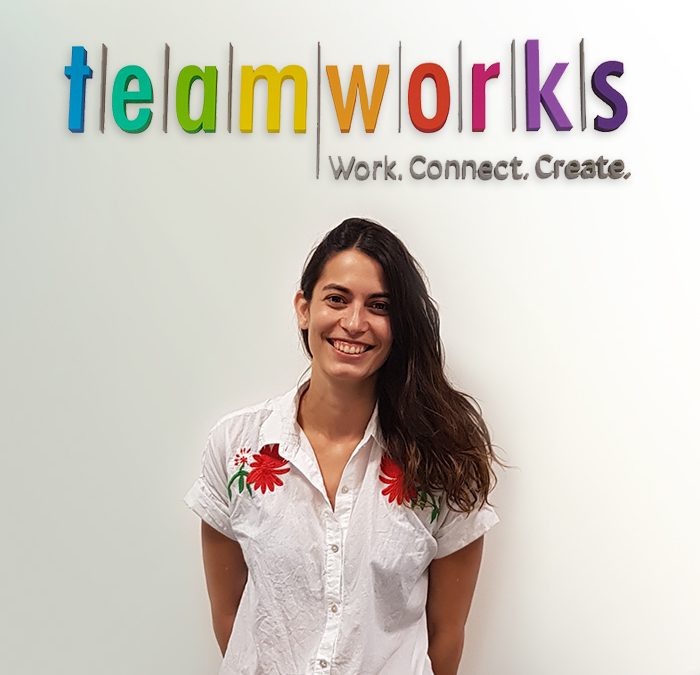 In Teamworks we receive professionals and entrepreneurs from different areas. In this occasion, we will welcome our new Teamer: Celina Strassera. Read more to meet her!
read more